Coronavirus Specific Resources
General Safety
Keeping workplaces, homes, schools, or commercial establishments safe during the coronavirus (CDC)
Home cleaning and disinfecting guidelines (UGA Extension)
Wash Your Paws, Georgia! poster (UGA Extension)
Keeping up with information
For Giving/Supporting/Volunteering
United Way of Greater Atlanta and Community Foundation Relief Fund
Operation Lunchbox -providing meals to the children in our community.
Salvation Army of Jackson-(770-775-2940) in need of non perishable food items
Butts County Schools-needs hand sanitizer and toiletry items for our families
If you know of additional volunteer opportunities or NEED items, please email [email protected]
For General Resources
Butts County Life Enrichment Team Community Resource Guide
GA Department of Labor: NEW Information for filing for unemployment, mandatory filing by employers for partial claims, and reemployment services
Food assistance
Butts County Schools Meal Delivery-Bus Routes
Jackson First Baptist Church-Food pantry, curbside service. Date available on website
Salvation Army-770-775-2940
Abundant Life Assembly of God- 770-775-4838. Food and clothing Thursdays from 10-4pm, by appointment only
Collier's Community Services Inc. 678-953-7048. 515 E. McIntosh, Griffin, GA. Call for times
Health and Wellness
Public Health Hotline 1-866-PUB-HLTH (1-866-782-4584).
After dialing the number, press 3 for the COVID-19 extension, then press 1 for information and answers to common questions.
Anyone in Georgia experiencing an emotional crisis can text GA to 741741 to communicate with a trained Crisis Counselor. Children and Teens are especially welcome. The service is free, confidential and available 24/7.
Georgia Crisis and Access Line
Call this number, 1-800-715-4225, a free 24/7 helpline providing mental health crisis assistance and access to mental health resources in Georgia.
National Disaster Distress Helpline
National, US-based crisis counseling and support phone line for people experiencing emotional distress related to natural or human-caused disasters.
Call 1-800-985-5990 or text "TalkWithUs' to 66746
Educational Access and Internet Access
Butts County Schools Distance Learning
Georgia Family Connection has put together a list of online resources for learning and literacy.
Follow the Life Enrichment Team on Facebook for daily updates on available online resources.
For new low-income customers, Comcast is giving away two months of this complimentary internet program. Call (855) 846-8376.
Spectrum/Charter Internet Assistance
Spectrum is setting up wifi hotspots across the country and giving 60 days free broadband w/out installation fees. Enrollment #:1-844-488-8395
Teachers: Zoom removed limits on video calls for K-12
It was just announced that Zoom CEO is releasing restrictions on Zoom video chatting for K-12
Additional Resources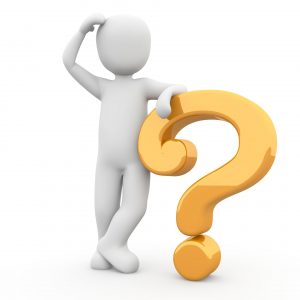 Do you know of an additional coronavirus resource not listed here? Please email us at [email protected]